During my campaign for City Council – Ward One, I have connected with many about the skills and knowledge I have gained being involved in the community through various boards and organizations. But several folks asked about my military service. I realized that much of what I bring to the table as far as skills and leadership stems from my military service time. I committed to those I connected with to share this with the community as they consider their choices for their City Council representative.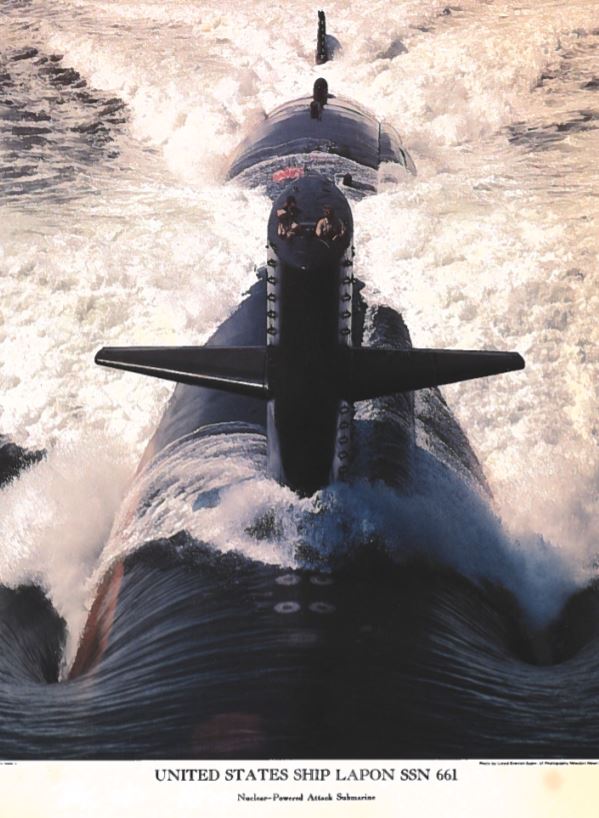 My military service was valuable to me on so many levels. I entered the U. S. Navy right out of high school in the late 1970s. I was recruited based on strong test scores to join the Navy's Nuclear Propulsion Program. I did well in high school, but without clear motivation or direction, this training is where I actually learned how to learn. The program provided the equivalent of a two-year degree in science and technology taught in just six months. The program was extremely rigorous and, at the time, had an 85% attrition rate. My first sea-going tour was in the submarine forces. During my re-enlistment, I was offered a choice of schools and certifications. I opted to attend the U.S. Navy dive training center as each submarine required three qualified divers available for port security and underwater inspections. After many overseas deployments over the remaining time of my eight years of active duty, I joined the Naval Reserves in 1987. My Navy dive certification came into play as the reserve recruiter was standing up a new Explosive Ordnance Disposal (EOD) Mobile Unit at Fort Story in my hometown of Virginia Beach.
For the next eight years of my military service, my training involved mine countermeasures and underwater ordnance detection in EOD. These were small interdependent teams (detachments of 6-8 divers) that required diverse skills and cross-training that culminated in our activation for deployment in Operation Desert Storm [we never did deploy overseas but trained and prepared at Fort Story]. Shortly after, I attained the rank of Chief Petty Officer. I remained connected to my Mobile Unit while attending the University of Virginia from 1992-95 with my degree in architecture, participating in monthly drill and extended summer training. Upon graduation, I submitted my application for direct commission into the U. S. Navy Civil Engineer Corps. I completed my next six years of service as a Naval officer coordinating Construction Battalion (SeaBees) operations out of Fort Belvoir VA. In 2001, the passing of my brother-in-law and business partner Kevin Adams caused me to retire from military service to focus on the stability of the family-run business and my own family of three young kids.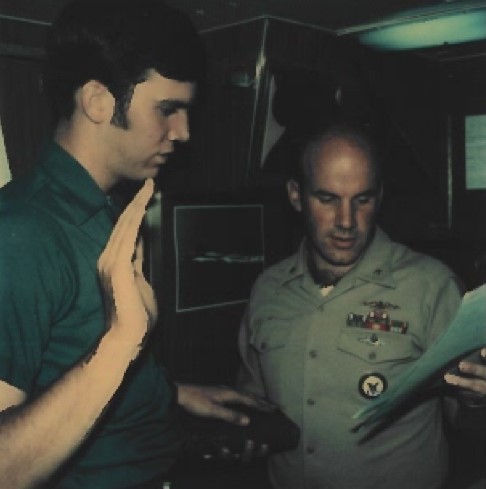 My career path in the military was anything but linear – nuclear propulsion, EOD, Seabees – but what it did teach me through each was the value of intensive knowledge of your subject matter coupled with effective hands-on applications. Along with this knowledge (and some great stories), my military experience enhanced my focus, the valuable skill of pre-planning and logistics, navigating contingencies, and being comfortable shifting plans if the mission or the conditions dictated.
My military service was an honor and a privilege and an incredible proving ground for who I am now and the leadership traits I can bring to your City Council.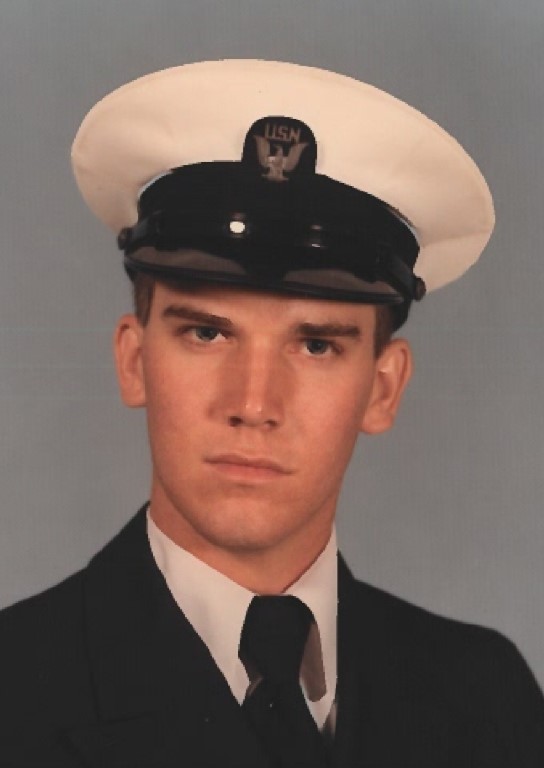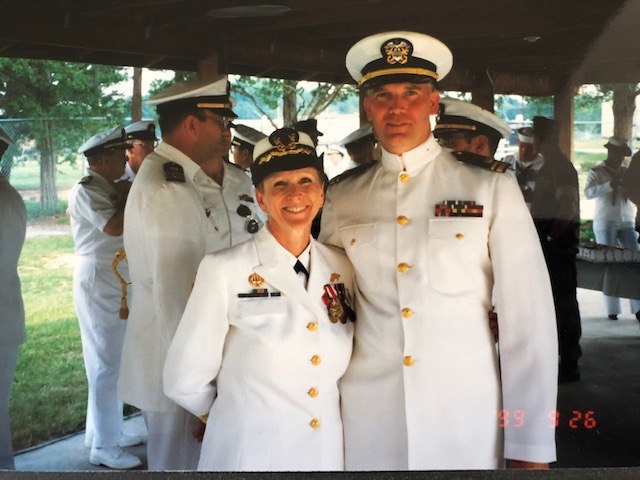 Richard and Commander Barbara Sisson, 1999 in the Navy Mobile Construction Battalion 23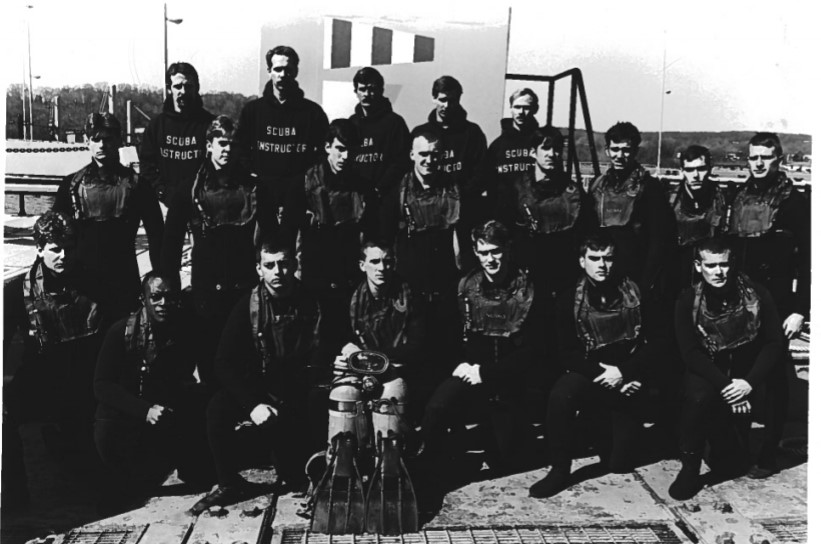 Dive School (Back Row, 3rd from the Right)